Diesel Service & Engine Diagnostics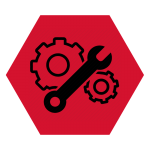 Penrith Engines are your one stop diesel repair workshop.
Not only do we carry out diesel engine overhauls, Penrith Engines have invested in a 400 litre ultrasonic cleaner, used to clean heavily carboned up intake manifolds & EGR valves.
We also have the facility to pressure test EGR coolers. Penrith Engines carry out engine diagnostics. If you are having issues with your engine light on, or DPF symbol on your dash, vehicle engine missing, excessive smoke, or lack of power, Penrith Engines have the experience & the latest equipment to rectify these & other issues for trouble free motoring.